United Kingdom, 2022 – Acquisition International Magazine has announced the 2021 Global Green Business Awards winners. Securis is honored to be named the Best eWaste Recycling Specialist – USA.
The Global Green Awards recognize businesses that strive for environmentally-friendly ideologies at the core of their business practices. This award covers more than just the corporate landscape. Winners have been announced within technology, packaging, food and drink, exercise, and more.
Integrating green initiatives within a business can not only add to the CSR (Corporate Social Responsibility) and benefit the company but also set an example for many others. Securis is proud to be among such an elite group of organizations dedicated to the environment.
To view, click the magazine image and scroll to page 4 for Securis.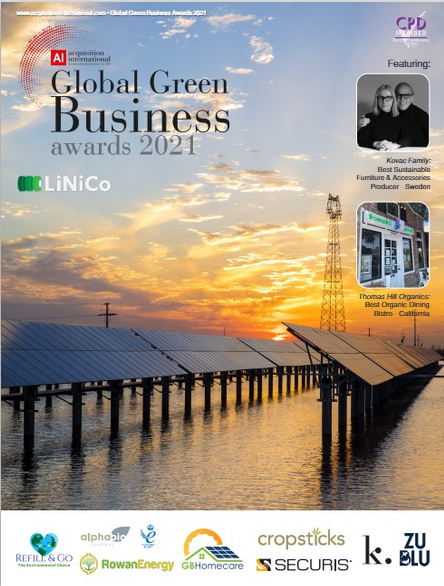 In a global market, it's affirming to have Securis' 20+ years of experience recognized as the Best eWaste Recycling Specialist in the United States. Securis understands the importance of proper e-waste disposal. If old computers, monitors, and other electronics are not properly recycled, harmful chemicals seep into the Earth. That our dedication is seen and rewarded with the Global Green Business Award Best eWaste Recycling Specialists is appreciated.
Securis is passionate about minimizing the impact created by irresponsible disposal of old electronics and computers. The company is dedicated to continually providing solutions to safely dispose of obsolete electronics.
For the future of our business and the global environment, it is the responsibility of all companies, organizations, and individuals to reduce the scope of both their professional and personal carbon footprints.
Securis will continue to responsibly recycle retired computers, laptops, keyboards, servers, phones, monitors, and other electronics. It is our duty to ensure that nothing ends up in a landfill, in compliance with our zero-export policy.
Trust Securis for your e-waste recycling needs. Contact us today.
Related