CES 2018: The Top 5 Weirdest Gadgets
This year's Consumer Electronics Show in Las Vegas earlier had a bit of everything – from talking toilets to cuddly robots and weight loss headphones.
While it's safe to say that some of these devices will never catch on, there were a few devices that caught our attention.
This article explores five of the most out-there ideas seen at CES 2018.
Somnox Cuddling Pillow
Somnox is a cuddly pillow that promises to help you go to sleep faster. This nifty device simulates human breathing and can snuggle with you at night, playing lullabies or any playlist you like. Its developers say it will be available to ship in September at a price of $600.
Zocus
Another cool device we saw at CES 2018 was Zocus. This unassuming device helps stop procrastination by monitoring your activity throughout the day. When you're supposed to be working, the $99 Zocus disables your phone notifications and glows red to deter other people around you from disturbing you. And when it's time for a break, the light turns turquoise, unleashing all the notifications from your phone.
Polaroid OneStep 2
Polaroid cameras were cutting edge when they came out 41 years ago. Fast forward to 2018 and the Polaroid is back, but this time as the OneStep 2. The new camera features a high-quality lens and a powerful flash that enables you to take amazing photos. It also has a long-lasting USB rechargeable battery, which makes it the ideal for just about any situation. The camera itself is very affordable with its $120 price tag.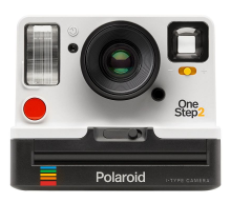 Mousr
People are already spending ridiculous amounts of money on their pets, so seeing an AI robot toy for cats comes as no surprise. The Mousr mimics movements of a real mouse, and comes with different tails you can attach depending on your cat's personality — you can use a shorter tail for more energetic cats, and a longers tail for lazier ones. The Mousr costs $140, which may seem a little steep for some cat owners, but it's a good purchase if you want to keep your cat entertained while you go about your day.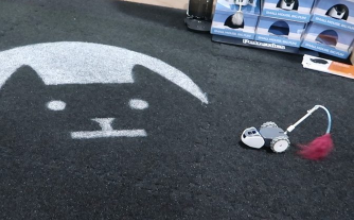 Keecker
Keecker is a small hovering robot that can record videos from inside your home and stream it straight to your mobile. It supports major streaming services such as Netflix, and YouTube and also transforms into a movie projector with a powerful lamp that can project to 78 inches. This is a real high-end gadget with a high-end price of $1,790. But it's worth every penny if you're looking something to replace your boring TV.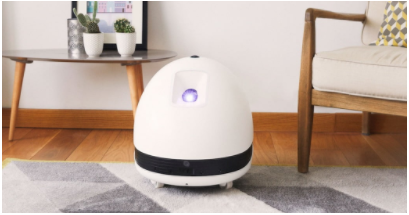 Want to Get Rid of Old Gadgets?
After seeing all these gadgets, you may be thinking of throwing out your old devices and getting something new. Instead of throwing out your unused gadgets in the trash, consider recycling them. Recycling will not only save you some money, but it will also help protect the environment from electronic waste.
At Securis, we have a team of experts who can help you safely dispose of your old devices using best practices and procedures. Contact us today to learn more about our services.