Partnering with the Community
For eight years now, Securis has proudly participated in a program with a local high school. The program provides special education children with an opportunity to get real hands-on work experience. Students arrive at Securis on a bus, and, for an hour each day, learn about electronics recycling and how to safely and correctly disassemble computers for processing.
"It motivates me into coming to school every day, and it's really an exciting job," said one of the students who participates in the program.
Securis' president and founder Jeremy Farber was recently interviewed by NBC News as a part of their Education Nation feature.
"Take a child who wants to be part of society, wants to work, wants to wake up in the morning and feel like they made a difference, give them that opportunity," Securis President Jeremy Farber said.  Read the full NBC Washington article here.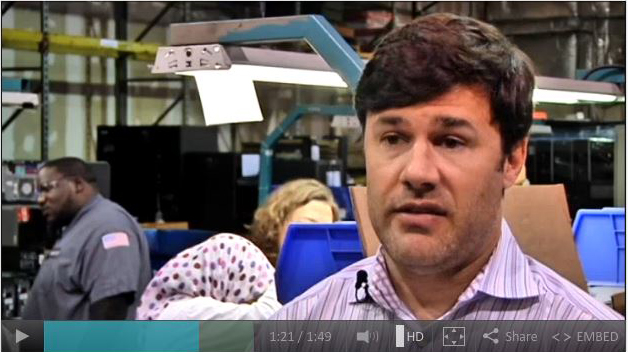 Special thanks to Sue Collins of Chantilly High for helping to ensure that Securis is able to participate in such an important and rewarding community program.