Securis At The High-Tech Prayer Breakfast
24 Securis employees took up three tables at the 18th annual Hi-Tech Prayer Breakfast Thursday, November 7th. The event was held at the Ritz Carlton in Tyson's Corner, and featured inspirational speakers Ted Davies and Jeff Skeen who shared the impact their personal relationships with Jesus Christ have on their lives and businesses.
The event is very much in line with Securis' core values and purpose, which is to serve employees, customers, and vendors like Christ served his people.
The sponsoring organization, High Tech Prayer Breakfast – DC Metro, Inc., is a non-profit, 501(c)(3) with the mission to minister to the spiritual needs of individuals in the high tech business community in an interdenominational manner.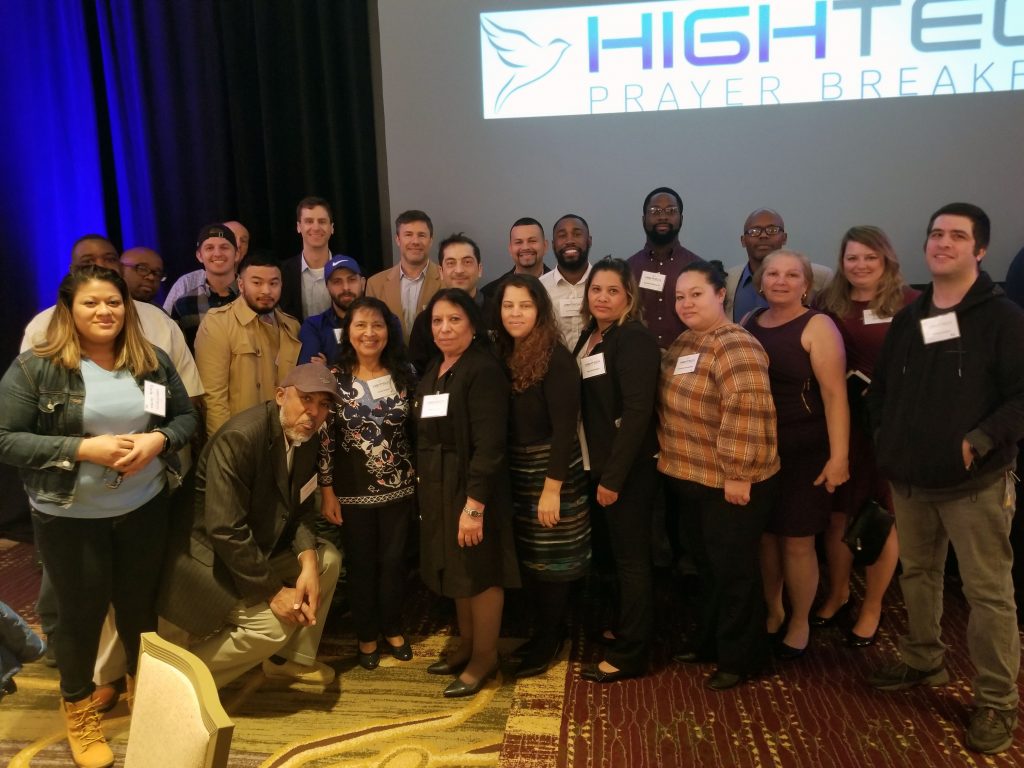 About The Speakers
Ted Davies
Chairman and CEO, Altamira Technologies Corporation
Ted Davies is the Chairman and CEO of Altamira Technologies Corporation, a data analytics and advanced engineering company supporting the U.S. national security community headquartered in McLean, Virginia. He is also an Elder at Vienna Presbyterian Church.
Ted holds a bachelor's degree in business administration from Franklin & Marshall College and an M.B.A. in finance and investments from George Washington University.
Jeff Skeen
CEO and Principal, Results Redefined
Jeff Skeen is the Chief Executive Officer and Principal of Results Redefined, an organization dedicated to integrating the fitness and healthcare industries in order to lower healthcare costs and make healthcare affordable.
Mr. Skeen received a BS degree in Finance from Virginia Polytechnic Institute and State University (Virginia Tech).