The Securis Core Value Innovation at Work during a Power Outage
Securis is a strong believer in our Core Values and this week, one was put to the test. There was a large power outage in the area, and the warehouse was too dark for the disassembly team to see all of the pieces and parts required to securely remove hard drives and other data-containing devices.
Rather than giving up on the day's project list of data security and electronics recycling, the team moved their work areas to where it was more well lit.
Securis's core value innovation is truly at work here!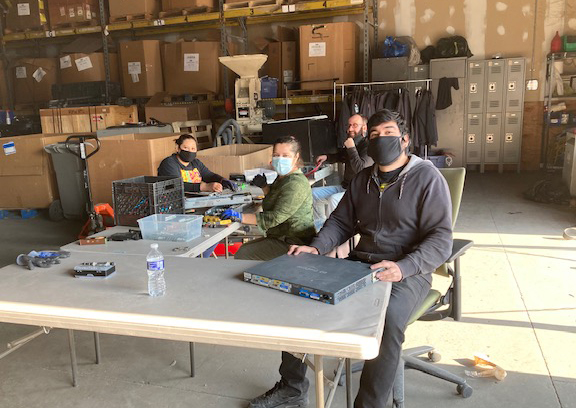 Securis is Hiring!
Interested in joining a fun, innovative team where management is dedicated to every employee's work-life balance, having fun, and making a difference in the environment? View our open positions today and join us! Work for Securis!
Securis' Core Values:
Helps First – Put the team first

Fun- Have the right attitude and stay positive

Hungry – Have big goals and want to conquer the world

Humbly Confident – Be humble, but be confident also

Work-Life Harmony – Both are important but must be in balance

Coachable- Always be learning

Innovative – Nothing's carved in stone, Question everything, Look for new ways.