The First Town Hall of 2023
On January 13, 2023, we held the first town hall of the year! All of our employees met to enjoy a lunch prepared by VP of Finance Tim Anastasi and Compliance Specialist Koreen Brown.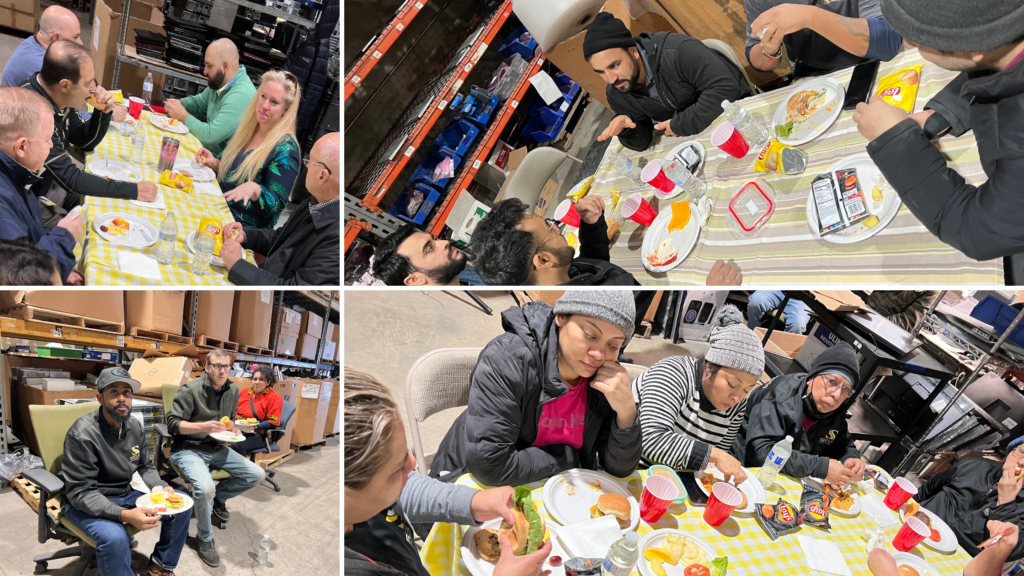 These quarterly meetings allow us to be reminded of our core values, meet new co-workers, recognize employee anniversaries, and ensure everyone is on the same page. 
The most exciting part of this gathering is finding out who the employee of the quarter is. This month, Goldie was recognized for his exemplary display of this quarter's core value which was "Hungry." Congratulations, Goldie! 
Leading up to the town hall, each team meets to discuss personal and group goals. This includes company-wide initiatives, like moving to our new warehouse this spring!