Northern Virginia
Facility Location
14801 Willard Road Suite 800
Chantilly, VA 20151
Phone: (703) 436-1967
Email:[email protected]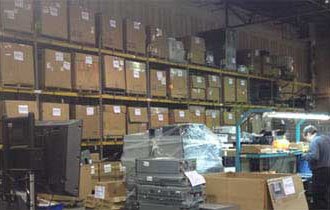 Areas Serviced:
Staunton, Charlottesville, Fredricksburg, Reston, Leesburg, Winchester, Manassas, Springfield, Alexandria, Arlington, Annandale, Burke, Herndon, Front Royal and more. 
Management Team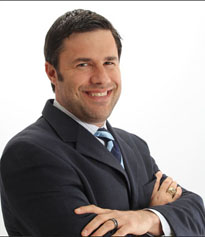 Jeremy Farber, President and Founder
Jeremy's predilection for entrepreneurial ventures first emerged from a simple dorm room, cottage industry during his time at the esteemed Military College of South Carolina (The Citadel). Witnessing a need for his fellow students to sport their team spirit during college athletic events, Jeremy began producing shirts for his fellow faithful. After his time at The Citadel, Jeremy chose to travel for a year in South America, immersing himself in the study of Spanish and international business. Upon his stateside return, Jeremy began acquiring and selling previously owned computers on eBay.
As demand grew, Jeremy discovered some of the old computer systems he had obtained were not fit enough for sale. It dawned on him that the disposal of these unsalvageable devices needed an environmentally sound solution. Many recycling firms would not accept these devices for processing; however, Jeremy was not deterred. He developed his own process for the effective secure recycling of such products and in 2003, established Securis, Inc.
In 2007, Jeremy was appointed to the Virginia Joint Commission on Technology and Science eCycling Advisory Committee, chaired by Delegate Joe T. May and Senator Mamie Locke. In both 2008 and 2011, Jeremy was chosen as one of Washington, D.C.'s Bisnow Top 35 Entrepreneurs Under 35.
During his spare time, Jeremy enjoys being active in his church, serving his community, and spending time with his wife, son, daughter and dog.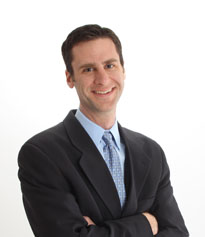 Daniel Mattock, Executive Vice President of Sales
Dan is an experienced business development specialist and entrepreneur. After graduating from the University of Virginia with a Bachelors of Science degree in Commerce in 1999, he joined WWC Capital Group, a leading Washington DC-based technology and government focused investment bank and private equity fund. While at the firm, Dan rose through the ranks to Senior Financial Analyst by helping advise middle-market company management teams on merger, acquisition and private equity strategies.
In 2003, Dan helped found North Shore Design, a leading Washington DC-based custom building and remodeling company. As Director of Business Development, Dan helped lead the firm from its start-up concept to become a profitable, multi-million dollar enterprise.
Dan is a certified LEED® (Leadership in Energy and Environmental Design) Green Associate and is passionate about exploring and implementing sustainable business practices.
Away from the office, Dan enjoys spending time with his wife, daughter, family, and friends. He also is active in his church and with the Juvenile Diabetes Research Foundation.