Norfolk,
Virginia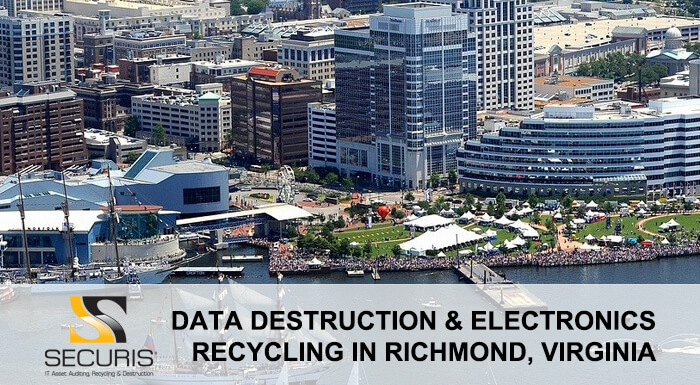 The Securis Hampton Roads location provides local business organizations, government, and military with secure, certified data destruction and electronics recycling services. The company's data destruction services are varied and include on-site and off-site hard drive shredding, degaussing, and micro-shredding for SSDs and smaller data-containing devices. The company also provides environmentally-friendly e-waste recycling where nothing ends up in a landfill.
Securis' Norfolk, VA location also provides classified data destruction services and is listed on the NSA's evaluated products list.
Beginning June 26, 2021, Securis Hampton Roads will hold a monthly Computer & Electronics Community Recycling Event for residents of Norfolk and nearby areas.
Norfolk, Virginia Securis Data Destruction and Electronics Recycling Areas Serviced:
The Norfolk, Virginia Electronics Recycling and Data Destruction Secuirs location services cities and counties in southern Virginia including Norfolk, Virginia Beach, Hampton Roads, Hampton, Suffolk, Chesapeake, Newport News, Sussex, Smithfield, and more.