Securis: Past, Present and Future of ITAD
It's 2023, and at Securis, we're looking forward to serving you with the best data destruction and end-of-life equipment recycling services in the universe (we have big ambitions)! Today, we highlight the milestones and stepping stones that have taken us to where we are. We'll also give you a preview of the future as we think about the past, present, and future of ITAD (Information Technology Asset Destruction).
Some moments blend with others, are blurry or aren't listed in the timeline below. That doesn't mean they don't hold monumental significance in Securis' and our individual growth.
We thank each and every employee, vendor, partner, and customer – past, present, and future. We wouldn't be here without you.
2023
We're expanding! The new facility has 67,000 square feet. Can you imagine how much more data we can destroy and how much equipment we'll keep out of landfills? It's exciting, to say the least! It's HUGE!
2022
We turned 22 years old and have two tractors, six 

trucks, two end dumps, and 11 trailers. 

72 employees, many of whom attended the

High Tech Prayer Breakfast

for the third year.

2023 will be the 17th year of partnering with a local high school to provide children in the special education program with an opportunity to get hands-on work experience.
2020 – 2021
Securis added a conveyor belt and bulb crusher to improve efficiency and service capabilities.

Expanded operations to the warehouse next door for better access and team productivity.

In November 2020, long-term employee Dan Mattock

celebrated 10 years with Securis

. We were impressed with six trucks and 35,000 warehouse space at that time. We had 45 employees compared to today's 72.
2018 – 2019
Partnered with Service Source to provide additional employment opportunities for people with disabilities.


Added a second warehouse, expanding our facilities from 12,000 to 22,000 square feet.

Our customers were introduced to our IT Asset Value Recovery Program. This rebate system allows Securis to provide value from end-of-life equipment and scrap. They choose to use the credit for an upcoming project, or we'll write them a check.

Accompanied

Justice & Mercy

to The Amazon to help them provide people in remote villages with health and dental care while spreading the love of Jesus.


2017 
Sponsored a young woman in Moldova. Victoria, a 16-year-old who loves the color yellow, is at risk. In Moldova, the government's institutional care of abandoned and orphaned children only lasts until they turn 16. At that time, without support, they'd be on their own with nowhere to stay and no family. Read more

about giving back and being of service here

.
2014-2016
Began offering franchise opportunities along the east coast. 

Considered partnering with Nascar Driver Jeff Maupin to sponsor his Nascar Truck. We couldn't justify the project at the time, but the idea was fun to think about (it would have been really cool – think about the Securis-branded earplugs we could have given away).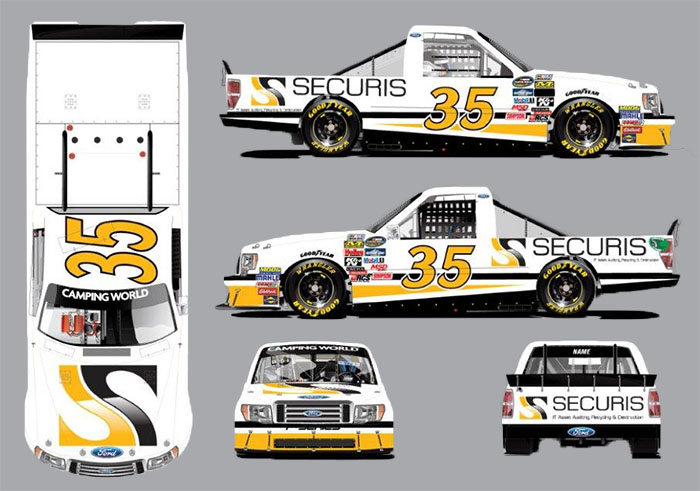 2013
Added microshredding technology to our service portfolio, allowing for data destruction that goes beyond traditional shredding and pulverizes devices into 2MM e-crumbs.

Advanced cloud-based mobile inventory tracking system and began the beta rollouts of our proprietary c

ustomer inventory portal.
2012
Rebranded the company from PC Recycler to Securis, focusing on ultra-secure data destruction services.

Obtained R2 Certification and e

arned the Inc 500 fastest-growing private companies award.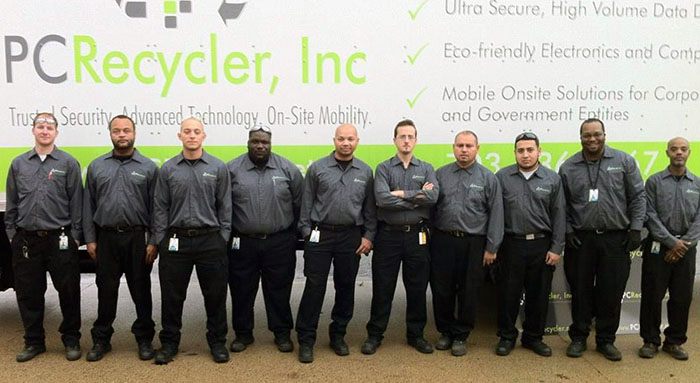 2010-2011
Added on-site degaussing services to our portfolio, and i

mplemented capabilities to provide on-site, high-speed degaussing and shredding. 

13 people and six trucks. 13 people then was a lot of people for us! 
2009-2010
GSA Contract Schedule and obtained

NAID AAA Certification with an e

xpansion to 12,000 square feet!

On-site High-Speed Data Shredding and c

ustom Cloud CRM & ERP software on Salesforce.com.
2005-2007
Moved from New York City to the Washington DC area, expanding

from 4,000 square feet to 8,000 square feet.

Scanning technology implementation.

On-site hard drive destruction was introduced, allowing highly secure companies to witness the destruction at their location.

Salesforce.com implementation.
2003
First Fortune 500 customer (Coca-Cola).
2000
Our founder, Jeremy Farber, established PC Recycler in New York.
We're looking forward to the next 23 years with you!