The holidays are a wonderful time to reflect on giving back and being of service to support our local and global communities. Securis is honored to participate in several philanthropic ventures year-round, and plans to continue this tradition in 2018 and for many years to come.
On a local level, we're in our 11th year of partnering with a nearby high school to provide children in the special education program with an opportunity to get hands-on work experience. 
Students learn about electronics recycling and how to correctly and safely disassemble computers and other IT equipment for processing. The program is a career class, where the children take a bus to Secuirs' facility, and for about the time of a traditional class, learn life skills in a safe, supportive environment alongside trained employees.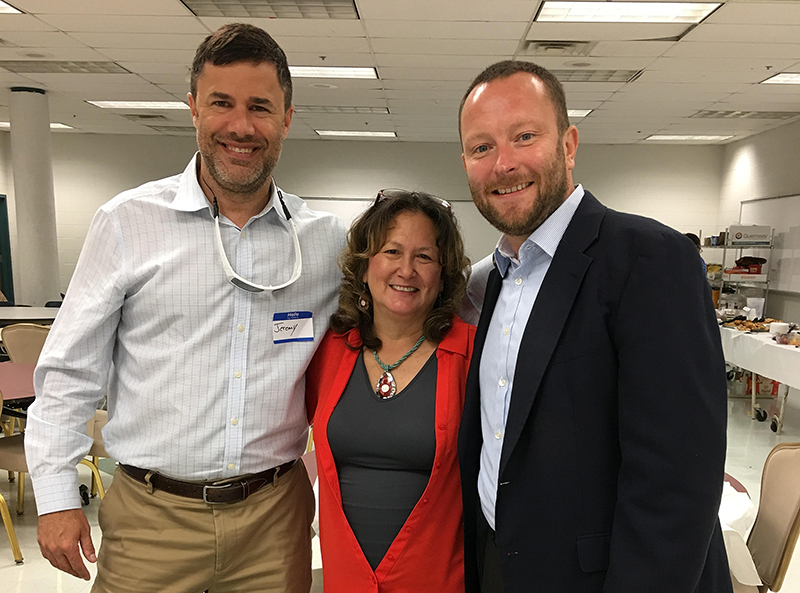 Students feel a great sense of accomplishment and pride. A couple students have even gone on to become full-time employees of Securis after high school graduation.
"Take a child who wants to be part of society, wants to work, wants to wake up in the morning and feel like they made a difference, give them that opportunity," Securis President Jeremy Farber said.
Farber was interviewed by NBC Washington a few years ago about Securis' participation and was recently awarded the 10 Years of Service Certificate of Appreciation and was able to attend the school's breakfast to honor the special education program's business partners. Read more about the program here.
Securis team members also give back locally with our annual participation in the JDRF One Walk to raise funds to  for the world-wide mission to help cure, treat and prevent type 1 diabetes (T1D). 
On a global level, Securis sponsors a young woman in Moldova. Victoria, a 16-year-old who loves the color yellow, is at risk. In Moldova, the government institutional care of abandoned and orphaned children only lasts until they turn 16 years old. At that time, without support, they'd be on their own with nowhere to stay, and no family.
Securis sponsors Victoria through a program run by JMI. JMI owns a house called Grace House that's used specifically to give girls a safe place to stay while they continue education, meet with a social worker, and participate in English lessons. At the time of entering Grace House, the girls have grown up in underfunded schools that receive about $1 a day per child for their complete care. What core strengths do they take with them when… (from the JMI website)
They've not been given the opportunity to make decisions for themselves, so they haven't learned how to make good choices.
They have been deprived of witnessing normal family interactions so they will eventually enter marital relationships with only the memories of poverty, alcoholism issues and in many, many cases, family violence as their role models.
They have internalized the cultural misinformation that children growing up in orphanages are less intelligent.
They have no family to encourage them in their future studies, vocational choices and personal values.
They are defenseless, anonymous, naïve and the easy, natural prey of human traffickers.
The sponsorship is a 2-3 year commitment, giving girls time to complete their next level of schooling, as well as develop necessary skills to live successful lives as independent women. JMI has several levels of sponsorship and are a wonderful group to work with.
Securis wishes you and yours a warm and wonderful holiday season and leaves you with the reminder that the very best holiday gift of all is giving back and being of service to others.