Hampton Roads, VA Recycles 3,224 Pounds of IT Equipment in a Day
Securis' data destruction and electronics recycling facility in Hampton Roads, Virginia provides ongoing recycling services for the Central Virginia Waste Management Authority (CVWMA) at New Kent. Their combined dedication to responsible recycling keeps 3,000 pounds of CRT and LCD televisions out of landfills every two weeks. That's 78, 000 pounds each year.
Recently, the two companies teamed up for their semi-annual recycling event and ended up recycling 3,224 pounds worth of IT equipment in one day. A breakdown of the electronics recycled is below.
Product Category
Printers
Computers and Laptops
LCD Monitors and Televisions
CRT Televisions and Monitors
Misc. Appliances, Keyboards, Etc.
Hard Drives
Total Weight
425 pounds
1050 pounds
435 pounds
275 pounds
975 pounds
64 pounds
3224 pounds
Local Securis business owner Allan Jenik's family helped out.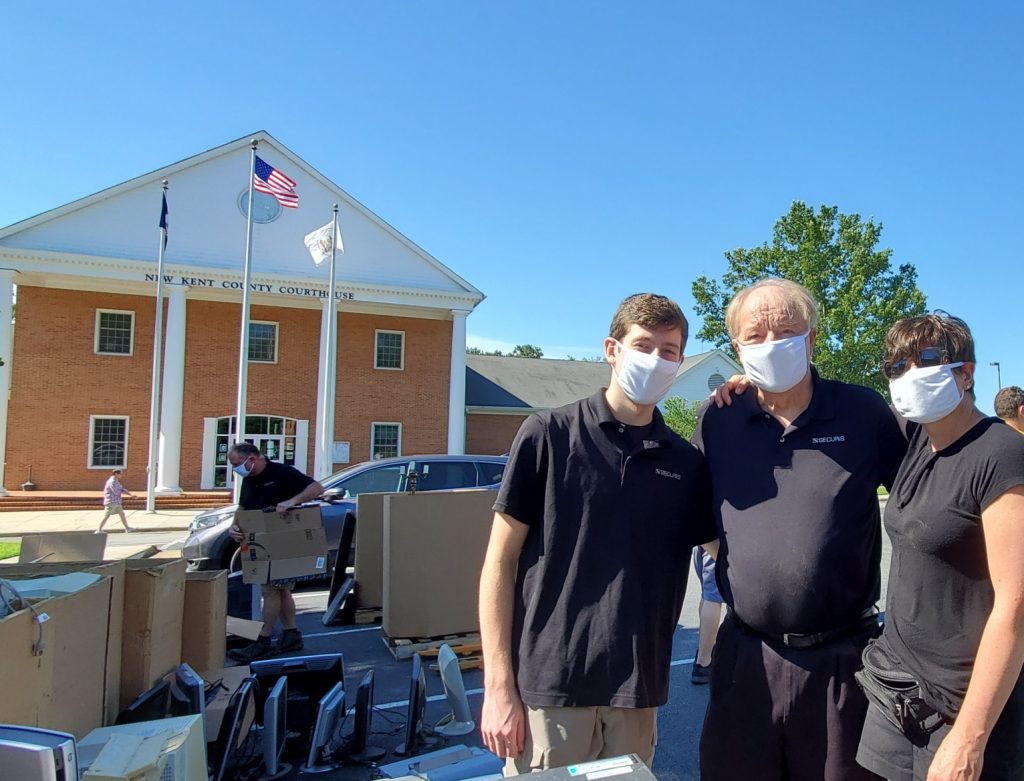 Jenik's family members help out: Son Aidan, father-in-law Roland, and wife Shannon

Special thanks to Securis' Hampton Roads location business owner Allan Jenik and his family for making this important recycling event have such a great impact on the environment. 3,224 pounds of recycled IT equipment in one day is impressive!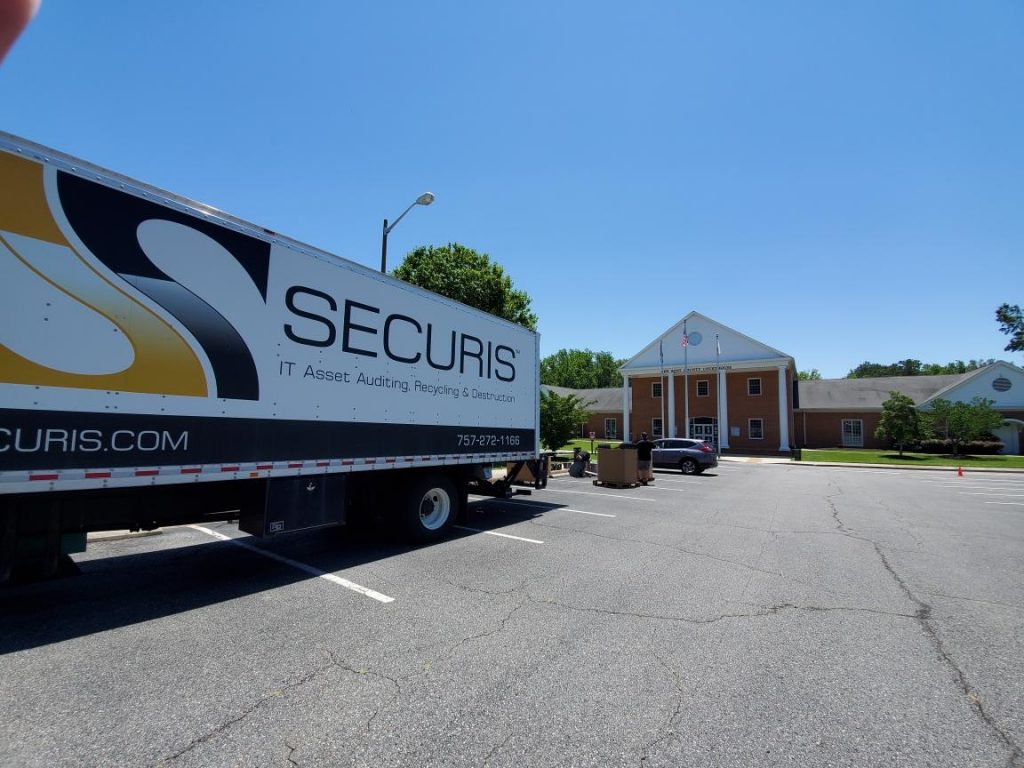 Facility Location:
2551 Eltham Ave, Suite G
Norfolk, VA 23513
Phone: 757-272-1166
Email: VA03@securis.com
Areas Serviced:
The Hampton Roads, Virginia location provides data destruction and IT recycling to cities in southern Virginia including Virginia Beach, Norfolk, Chesapeake, Hampton, Suffolk, Elizabeth City (NC), Newport News, Williamsburg, Smithfield, Portsmouth, Franklin, Poquoson, and more.