How Securis Helps The Healthcare Industry Protect Data In Hampton Roads, VA
The healthcare industry is one of the largest and most rapidly growing industries in the world. In 2019, the United States healthcare expenditure was 17.8% of the GDP (gross domestic product). Healthcare providers face stringent regulations when it comes to protecting patient information. They're obligated to safeguard electronic information, patient identity, and payment methods all while remaining compliant with federal regulations.
Securis' data destruction and electronics recycling facility in Hampton Roads, Virginia is an expert at helping healthcare organizations protect healthcare data and devices. In an interview with the Norfolk, Virginia business owner Allan Jenik, we explore some unique data destruction and IT recycling needs of the healthcare industry.
Q: What are some observations about the unique needs of healthcare customers regarding data destruction and IT recycling?
A: IT Asset Managers in the healthcare field are very focused on tracking devices throughout their lifecycle to comply with regulatory requirements. We follow strict chain of custody protocols to ensure that we are only removing the requested devices and that serial numbers and asset tags match lists provided by the customer.
Q: How do you protect the data on old IT devices for the majority of the healthcare companies (degaussing, shredding, etc.).
Any particular regulations they have that are different from most companies such as HIPAA requirements that change how we interact with them?  
A: We offer both on-site and off-site hard drive destruction for our customers. Computers, laptops, and servers are typically securely transported to our facility where the serial number of the hard drives, cell phones, or tablets are scanned before being shredded. 
Degaussing is available but is not required for HIPAA compliance if the drives are shredded.  Solid State hard drives and cell phones must be microshredded down to a 2mm particle size to properly destroy the data. Reporting by serial number and a certificate of destruction is always provided. 
Q: Who are some of the top healthcare providers you service in Hampton Roads? How often do you work with them?
A: We work with Sentara Healthcare, Riverside Healthcare, Children's Hospital's of the Kings Daughters (CHKD), and Bayview Physicians among others. Every hospital group works on a different cadence- some have us stop by a on monthly basis while others ask us to schedule a pick up when they have a certain amount of equipment on hand. Flexibility is key and that is one of the advantages of working with a locally owned company like Securis.
Q: Why did the top healthcare customers choose Securis in Hampton Roads over the competition? 
A: Attention to detail, flexibility, honesty, and fair pricing.  We also offer medical groups the option to have all of their equipment recycled or to get value back for their equipment after the data storage devices are destroyed.  It's a great option for Hospitals and Medical/Dental Offices looking to keep expenses low. 
Q: Anything else you'd like to mention about working with companies in the healthcare industry? 
A: We work in hospitals and doctor's offices every day and understand the confidential nature of our partnership with all of the major healthcare providers in Hampton Roads.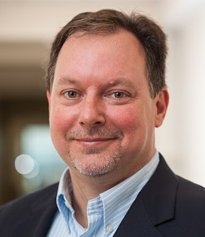 Special thanks to Securis' Hampton Roads location business owner Allan Jenik for sharing the unique needs of the healthcare industry in Hampton Roads, Virginia regarding data destruction and IT recycling needs.
Facility Location:
2551 Eltham Ave, Suite G
Norfolk, VA 23513
Phone: 757-272-1166
Email: VA03@securis.com
Areas Serviced:
The Hampton Roads, Virginia location provides data destruction and IT recycling to cities in southern Virginia including Virginia Beach, Norfolk, Chesapeake, Hampton, Suffolk, Elizabeth City (NC), Newport News, Williamsburg, Smithfield, Portsmouth, Franklin, Poquoson, and more.